Most Recent Submissions:
---
Author Spotlight
( Profiles with pictures only, randomly selected)

Howrah , West Bengal, India
I am a M.Pharm student at Jadavpur University, pursuing Masters in Pharmacognosy.
---

Thiruvanathpuram, Kerala (India)
PhD. research scholar in plant biotechnology
---

Abohar , Punjab, India
I am a scientist (Agricultural Process engineering) at ICAR- Central Institute of Post Harvest Engineering and Technology, Abohar (Punjab)
---

New Delhi, Delhi, India
I am a first year Ph.D research scholar student at Division Of Biochemistry,IARI, New Delhi.
---

Srinagar, Jammu and Kashmir, India
Scientist, Regional Research Station, Indian Grassland and Fodder Research Institute, Srinagar, J & K-INDIA
---

New Delhi, Delhi
---

Raipur, CHHATTISGARH, India
I am a Ist year biotechnology student at Indira Gandhi Agricultural University, Raipur, pursuing PhD in Agricultural Biotechnology.
---

New Delhi, New Delhi
PhD student of seed science and technology at IARI, New Delhi
---

Trivandrum, Kerala
I am a post graduate fellow pursuing master of science (agriculture) in molecular biology and biotechnology from the G.B.Pant university of Agriculture and Technology.
---
---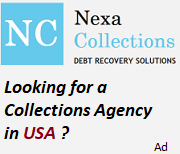 Debt Collection Agency
---
Medical Debt Collection Agency
(Advt.)