Most Recent Submissions:
---
Author Spotlight
( Profiles with pictures only, randomly selected)

New Delhi, Delhi, India
PhD 1st year student at Indian Agricultural Research Institute, New Delhi, pursuing Doctrate in soil science and Agricultural Chemistry.
---

Pusa, Samastipur, Bihar (India)
Assistant Professor (Plant Physiology) at Rajendra Agricultural University. I am engaged in teaching plant physiology courses to undergraduate and postgraduate students. My area of research is stress physiology of crops, especially maize and rice.
---

New Delhi, Delhi, India
Scientist (Agricultural Statistics). ICAR-Indian Agricultural Statistics Research Institute, Pusa, New Delhi.
---
new delhi, new delhi
i am the student of b-tech biotech in jaypee institute of information technology and i have done training in AIIMS on cancer IRCH department.and i want to become a great scientist in biotech field.
---

Lucknow, Uttar Pradesh(India)
I am a Applied Physics student at Babasaheb Bhimrao Ambedkar University(A Central University)Lucknow, pursuing Ph.d. in Applied Physics.
---

Udaipur, Rajasthan
Pursuing Doctoral degree in Agricultural Biotechnology from Maharana Pratap University of Agriculture and Technology. I have also worked with molecular markers in M.Sc. and published several journals
---

New Delhi, Delhi, India
Ph.D. Research Scholar, Division of Postharvest Technology, IARI New Delhi- 110012
---

New Delhi, Delhi, India
Researcher at Microbial Biotechnology and Genomics at CSIR-IGIB, Delhi.
---

Barshi, Dist- Solapur, Maharashtra, Maharashtra
I am a MSc Plant Biotechnoloy student interested in research in molecular biology of plants.
---
---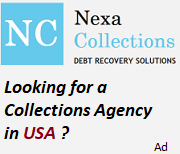 Debt Collection Agency
---
Medical Debt Collection Agency
(Advt.)