Most Recent Submissions:
---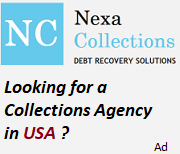 Debt Collection Agency
---
Author Spotlight
( Profiles with pictures only, randomly selected)

NAWA, NAGAUR, Rajasthan
Pursuing Ph.D. in subject of Plant Breeding and Genetics from SKRAU, Bikaner
---

Modipuram, meerut, Uttar Pradesh
I am working as a scientist from last five year at Indian Institute of Farming System Research, Modipuram, Meerut an ICAR Institute
---

Cebu, Philippines
interested and dedicated in the fields of Biology and Medicine. "GULLAS COLLEGE of MEDICINE RULES!!!"
---

Jodhpur, Rajasthan, India
Young Professsional- II, ICAR- All India Coordinated Research Project on Pearl Millet
---

Junagadh, Gujarat (India)
Ph.D. Scholar (Genetics and Plant Breeding) at Junagadh Agricultural University, Junagadh.
---

New Delhi, Delhi, India
Scientist (Agri- biotechnology). Division of Germplasm Evaluation ICAR-NBPGR, New Delhi -110012
---

Varanasi, Uttar Pradesh, India
I am a research scholar pursuing my doctoral degree in Banaras Hindu University, Varanasi
---

New Delhi, India
Senior Scientist (Agricultural Economics), National Centre for Agricultural Economics and Policy Research (Pusa), New Delhi
---
new delhi, new delhi
i am the student of b-tech biotech in jaypee institute of information technology and i have done training in AIIMS on cancer IRCH department.and i want to become a great scientist in biotech field.
---
Debt Collections (Advt.)