Most Recent Submissions:
---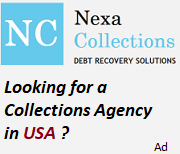 Debt Collection Agency
---
Author Spotlight
( Profiles with pictures only, randomly selected)

Cebu, Philippines
interested and dedicated in the fields of Biology and Medicine. "GULLAS COLLEGE of MEDICINE RULES!!!"
---

Muzaffarpur, Bihar
Senior Scientist (Plant Pathology) at ICAR-National Research Centre on Litchi, Muzaffarpur. Currently working on diseases of litchi (Litchi chinensis), and mycorrhizal association in litchi. Earlier, worked on management of aflatoxins an
---

New Delhi, Delhi, India
Research Associate, National Institute of Immunology, New Delhi.
---

New Delhi, Delhi, India
I am a 4th year biotechnology student at Indian agricultural research institute, pursuing Ph.D in molecular biology and biotechnology
---

Karnal, Haryana, India
I am a 2nd year Ph.D Agricultural Extension student at ICAR-National Dairy Research Institute, Karnal
---

Toronto, Ontario
Researcher | M.Phil- Neurosciences | B.Tech- Biotechnology
---
New Delhi, Delhi, India
Ph.D. (Genetics) second year student at Indian Agricultural Research Institute, New Delhi
---

New Delhi, Delhi, India
Ph.D. Research Scholar, Division of Postharvest Technology, IARI New Delhi- 110012
---

New Delhi, Delhi, India
Scientist (Agri- biotechnology). Division of Germplasm Evaluation ICAR-NBPGR, New Delhi -110012
---
Debt Collections (Advt.)