Most Recent Submissions:
---
Author Spotlight
( Profiles with pictures only, randomly selected)

Hisar, Haryana
Ph.D. Scholar at CCS, Haryana Agricultural University, Hisar
---

New Delhi, Delhi, India
Research Associate, National Institute of Immunology, New Delhi.
---

Gurgaon, Haryana (India)
I am a scientist at Amity University Haryana and my focus of research is Agri- Biotech with genome editing.
---

New Delhi, Delhi (India)
I am a vegetable scientist working at ICAR-National Bureau of Plant Genetic Resources, New Delhi
---

Varanasi, Uttar Pradesh, India
I am a research scholar pursuing my doctoral degree in Banaras Hindu University, Varanasi
---

Kolkata, West Bengal, India
I am a 2nd year Pharmaceutics student at Jadavpur University, pursuing Masters in Pharmacy.
---

Karnal, Haryana, India
2nd year Ph.D. Scholar(Agricultural Extension Education) student at ICAR- National Dairy Research Institute, Karnal-132001, Haryana (INDIA)
---

kolhapur, Maharashtra, India
Director at Biobritte Agro Solutions Private Limited Kolhapur
---

Imphal, Manipur, India
Pursuing Ph.D in division of Fruit Science At IGKV, Raipur
---
---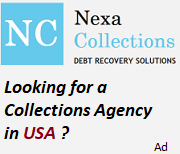 Debt Collection Agency
---
Medical Debt Collection Agency
(Advt.)