Most Recent Submissions:
---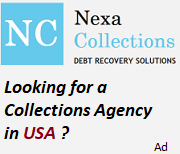 Debt Collection Agency
---
Medical Debt Collection Agency
(Advt.)
---
Author Spotlight
( Profiles with pictures only, randomly selected)

New York, USA
Lisa completed her coursework in Human, Biology, Health, & Society at Cornell University in 2011. She received her Bachelor of Science with honors. Lisa will be attending Brown University's Master of Public Public program.
---

Jaipur, Rajasthan, India
I am Ph.D. student at Rajasthan Agriculural Research Institute. Jaipur
---

New Delhi, India
Scientist at National Research Centre on Plant Biotechnology, IARI, Pusa Campus, New Delhi. My area of research is 'Biotic and Abiotic Stress Management Through Genomics Approaches'.
---

Cebu, Philippines
interested and dedicated in the fields of Biology and Medicine. "GULLAS COLLEGE of MEDICINE RULES!!!"
---

Noida, U.P.
Currently I am Junior Research Fellow at Amity Institute of Microbial Biotechnology.
---

Mathura , Uttar Pradesh
Pursuing Doctoral degree in Genetics & Plant Breeding from Maharana Pratap University of Agriculture and Technology.
---

Bilaspur , Chhattisgarh, India
I am pursuung Ph.D. from Govt. Science College, Bilaspur and working as Guest faculty at Deparment of Biotechnology, D.L.S. PG. College, Bilaspur 495001. My Research area- Microbial enzyme, Plant tissue culture and Bioremediation.
---

kolhapur, Maharashtra, India
Director at Biobritte Agro Solutions Private Limited Kolhapur
---

Navsari, Gujarat (India)
I am working as Assistant Professor(Horticulture),KVK,Surat at Navsari Agricultural University, Complete Masters in Vegetable Science (2015).
---