Most Recent Submissions:
---
Author Spotlight
( Profiles with pictures only, randomly selected)

Udaipur, Rajasthan, India
I am Ph.D. Scholar, Department of Plant Pathology MPUA&T, Udaipur
---

Varanasi, Uttar pradesh, India
Doctoral research scholar in BHU, varanasi.I got ICAR-SRF fellwship for my Research work. I am working on effect on nanoparticlesin heavymetal stress in crop plants.
---

New Delhi, Delhi, India
Currently doing Ph.D from IARI, New Delhi
---

Karnal, Haryana, India
2nd year Ph.D. Scholar(Agricultural Extension Education) student at ICAR- National Dairy Research Institute, Karnal-132001, Haryana (INDIA)
---
new delhi, new delhi
i am the student of b-tech biotech in jaypee institute of information technology and i have done training in AIIMS on cancer IRCH department.and i want to become a great scientist in biotech field.
---

Gurgaon, Haryana (India)
I am a scientist at Amity University Haryana and my focus of research is Agri- Biotech with genome editing.
---

New Delhi, Delhi, India
Doctorate in Biotechnology with more than 15 years of experience in commercial biotechnology. Currently working as Assistant General Manager in Biotech Consortium India Limited, New Delhi.
---

Raipur, CHHATTISGARH, India
I am a Ist year biotechnology student at Indira Gandhi Agricultural University, Raipur, pursuing PhD in Agricultural Biotechnology.
---

New Delhi, Delhi, India
Researcher at Microbial Biotechnology and Genomics at CSIR-IGIB, Delhi.
---
---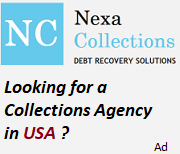 Debt Collection Agency
---
Medical Debt Collection Agency
(Advt.)