Most Recent Submissions:
---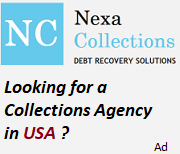 Debt Collection Agency
---
Author Spotlight
( Profiles with pictures only, randomly selected)

Mathura , Uttar Pradesh
Pursuing Doctoral degree in Genetics & Plant Breeding from Maharana Pratap University of Agriculture and Technology.
---

New Delhi, Delhi, India
Researcher at Microbial Biotechnology and Genomics at CSIR-IGIB, Delhi.
---

Abuja, Federal Capital Territory
Scientist, Academic and Youthpreneur. Holds a B.Sc. in Biochemistry from Godfrey Okoye University, Nigeria.
---

DHANBAD, Jharkhand
​Dr. Mukesh Kumar Ph.D. (Agricultural Extension Education) Assistant Professor cum Junior Scientist Department of Agricultural Extension and communication Ranchi Agriculture College, Birsa Agricultural University, Ranchi,
---

New Delhi, Delhi, India
I am a 1st year environmental sciences student at IARI, new delhi
---

Jaipur, Rajasthan, India
I am Ph.D. student at Rajasthan Agriculural Research Institute. Jaipur
---

New Delhi, Delhi, India
Research Associate, National Institute of Immunology, New Delhi.
---

Kolkata, West Bengal, India
I am a Ph.D 3rd year agronomy student at Indian Agricultural Research Institute.
---

Howrah , West Bengal, India
I am a M.Pharm student at Jadavpur University, pursuing Masters in Pharmacognosy.
---
Debt Collections (Advt.)