Most Recent Submissions:
---
Author Spotlight
( Profiles with pictures only, randomly selected)

Satara, Maharashtra, India
1st year M.Sc (agri) in Genetics & Plant Breeding at Junagadh Agricultural University Junagadh, Gujarat.362001
---

NA, NA
NA
---

New Delhi, Delhi, India
Scientist, ICAR-National Bureau of Plant Genetic Resources, New Delhi.
---

New Delhi, Delhi, India
Research scholar pursuing my masters in Genetics and and Plant Breeding in Indian agricultural research institute, New Delhi.
---

Bhuj, Gujarat, India
Scientist, working in ICAR-CAZRI and interest areas are Tissue culture, underutilized plant genetic resources conservation and utilization
---

kharagpur, West Bengal, India
I am a 1st year Ph.D student at dept. of Biotechnology, IIT-KGP. My research interests include Microbiology of Arsenic contaminated aquifers of West Bengal, India and its physiological role in bioremediation of this toxic metalloid.
---

New Delhi, Delhi, India
I am a research scholar at National Research Centre on Plant Biotechnology.
---

Anand, Gujarat (India)
Ph. D. Scholar (Plant Pathology)
---

Chandigarh, Punjab, India
Master's degree, Pharmaceutics , Panjab University
---
---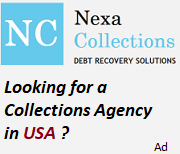 Debt Collection Agency
---
Medical Debt Collection Agency
(Advt.)